WHO Guidelines To Curb Coronavirus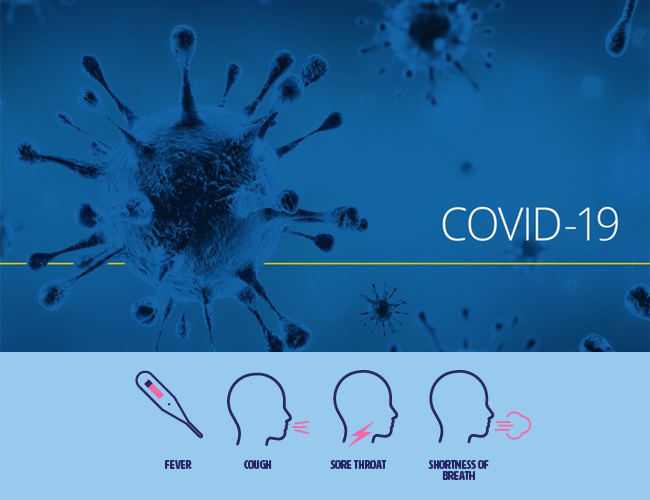 The Cure lies in taking Precautions!
Coronavirus, also known as Covid-19 is the third type of CoV. Earlier in the year 2003, the first-time Coronavirus came into existence was in Southern China, which they eliminated with precaution and care. Again another strain came affecting the Middle East, and now the third type has emerged which has taken the world in its grip.
There is no cure for Coronavirus so far but scientists and researchers are working to create a vaccine. Hopefully we will have the vaccine soon but until then we must take precautions to avoid getting affected. Lets learn how Coronavirus came into existence:
Coronavirus History:
COVID-19 discovered on 31st December 2019 is the third type which spread in China in Wuhan City is said to be the strongest virus so far which has created a pandemic situation around the globe.
Like the two other strains, it has no cure so far as well.
Look at some of the figures below that shows the current toll of cases with severely hit countries as of 24th March (data collected by worldometer statistics):
China Active Cases: 4,735                                                                     Germany Active Cases: 29,567
USA Active Cases: 45,291                                                                      Iran Active Cases: 14,501
Italy Active Cases: 50,418                                                                      France Active Cases: 16,796
Spain Active Cases: 33,183                                                                   India Active Cases: 464
It is shocking to see that the spread that started from China is now severely hitting Europe and has now made it a new epicentre of Coronavirus spread. Middle Eastern Countries have reported several cases increasing in hundreds each day. It is alarming how the cases are rising in countries like Turkey, Bahrain, Dubai, Iraq, Saudi Arabia and more.
Italy is heavily hit in the worst possible way, and the Government has quarantined everyone to stay at their homes. Anyone seen outside is taken immediately by the police. The rules are getting strict, but unfortunately, the death toll is rising as well. Though progress in recovery cases is emerging and people are hoping for the best. A video went viral where people are singing from their balconies to make each other feel less lonely. At this crucial moment, people are seen supporting each other.
This is why so many people through many centuries fall in love with Italy

A video montage of Italians all over Italia from north to south to central to the islands — all signing together during the Italy Lockdown is a kind of triumph of spirit, a love in the time of coronavirus pic.twitter.com/XqoLsGMoIV

— (self isolating) romepix (@romepix) March 14, 2020
A whole Roman neighborhood singing a popular Italian song "Volare" from their balconies and waving at each other. An amazing flash mob to lift the spirit in these crazy times ❤️ #Italy #coronavirus #forzaitalia #roma #flashmob #love pic.twitter.com/xjeZTeO0GO

— Jenna Vehviläinen (@jennavehvi) March 13, 2020
Iran is struggling too to curb the spread of the Virus. Their people are fighting against the virus and hopefully, things will become better with time. India has sent the whole laboratory for testing Coronavirus to Iran when it came to know that the country is finding it difficult to test the virus because of a lack of supplies and equipment.
The whole world is in it together. From finding the cure to preventing the spread, nations have joined hands together to eliminate the spread of COVID-19. Adhering to control measures directed by WHO, nations are following the guidelines to end the spread of Coronavirus. Travel rules have been implemented, people are given awareness on social media, advertisements, television broadcasts, on radios and more to practice hygiene and avoid touching face at all times.
Follow the WHO (World Health Organisation) Guidelines to Stay Safe & Healthy. We have simplified the information in an attempt to spread awareness of the message by WHO. Its request by W.H.O. to not to follow any Myths that spreading rumors. Read below to have adequate and right information:
Rule #1 Wash Your Hands
Frequently wash your hands as you may never know if you touched something that is virus-infected. You can be the next carrier of the Coronavirus. Stay safe and wash your hands frequently. Avoid touching surfaces and touching people. Use simple soap and water or alcohol-based sanitizer and hand rubs to keep your hands clean at all times.
Rule #2 Do Not TOUCH your Face
Make it a habit to avoid touching your face, especially, when you are outside your home. We cannot stop working or going outside, but if we take precautions we can stay safe and end this deadly virus with vigilant measures. If you touch your face, you increase the possibility of the virus entering your body through nose, ears and eyes. The best way is to not touch your face even if you think your hands are clean. The cure lies in precaution! Stay aware and be safe.
Rule #3 Keep People at Arm's Length
It is not important whether the person is coughing and sneezing or not. You must keep everyone at arm's length. A person who might not show symptoms of coughing or sneezing at the moment does not mean you can be close to them. They may be carrying a virus in their bodies. It takes about 2-10 days of time for a person to fall sick with Covid-19. You do not have to be paranoid about it but keep people at arm's length. Maintain distance at all times and avoid going to crowded places.
Rule #4 Learn Respiratory Hygiene
If you sneeze or cough, cover your mouth. Use your elbow or a tissue when you sneeze and get rid of the tissue immediately. The reason being, that when a person sneezes or coughs, the droplets stay in the air for sometime before they fall on a surface. People passing by can get infected inhaling those droplets. Save people around you, and if you feel unwell, immediately seek medical assistance without any delay. Get treatment even if its normal cold or flu because you must work to build a good immunity. A weaker body is more prone and lacks fighting capability against COVID-19.
The above measures are advised by WHO and it is only on one's benefit to adhere to them and follow the guidelines to stay safe and protected.
Awareness at this point is crucial. The more you keep yourself informed, the better you will be able to keep yourself, and your family protected. Talk about it, and make everyone follow the hygiene regime. Tell your children to wash hands frequently. For children, this time is crucial and, we need to be sensitive towards them. Though we have fear inside, shifting stress in activities that can relax the mind and help children cope up with the situation will help bring positivity. We are all sailing in the same boat. The best we can do is in trying to be empathetic with each other.
Beware of the false messages circulating social media!
A lot of pictures and messages are circulating the social media channels, especially, on WhatsApp where sometimes they claim to have found a cure or spreading messages in the name of UNICEF. Your best source to have adequate and proper information is by looking up the original source itself. Look up links online which are well-known sources of information. Stop passing on messages if you are not sure of the information. We need to make each other aware of the measures to avoid Coronavirus in the best possible way. If you spread a false message, that can harm someone's life.
There is no cure for Covid-19 so far! We are in hope that vaccines will be available as researchers and scientists are continuously working together to find the cure.
Follow the guidelines and take precautions, as that is the only way to ensure protection. Take measures to ensure yours and your loved one's safety.