What Makes African Jewelry So Different?
For Woman Who Look For Unique Jewelry Checkout African Artisans
Africa is the home of traditional jewelry making which is still prevalent today and admired by women all over the world. Jewelry making in Africa has been an art form for centuries. Their jewelry is unique, vibrant and eye-catching because of the patterns and intricate hand work done on them. The one thing that absolutely goes unnoticed while looking at the African Jewelry pieces is that how beautifully each pattern is detailed and colors are filled in them.
Totem Jewelry making is one of the main focuses of carving designs by jeweler artisans in Africa. Totem can be anything that is considered sacred by the members belonging to a community of any origin. Sometimes the jewelry pieces signify good luck, sacred meaning, and a blessing or signify the power of the community member.
Jewelry artisans carve these jewelry pieces out of almost any material handy. In earlier times, the jewelry especially the earrings and neck pieces were made out of copper and brass. As the time passed jewelry artisans became more creative and started using materials like stones, shells, wood and even paper for origami art. Beads have been the center shape for the neck-pieces, bracelets, rings, hair accessories and earrings. Beads are easy to make jewelry out of and artisans in Africa very well know how to put that in good use and make it appear elegantly attractive.
Jewelry artisans in Africa have been using natural colors to paint the wood beads and make vibrant hair accessories and neck-pieces out of it. They surely stand out and usually worn with long skirts or traditional patterned dresses by the African people. Women all over the world like such vibrant pieces and the traditional African totem art is hitting the modern markets everywhere today. Such patterns include animal prints, tribal prints and are well seen on scarves, dresses, skirts, tank tops and especially on the borders and sleeves of any attire. With such outfits African Jewelry is sure to match with. Today, the high end designer brands are working in highlighting such patterns with a modern twist on their designs but that cannot match what the real artists of Africa can. So if you are looking for the authentic art, only get it from the artisans in Africa.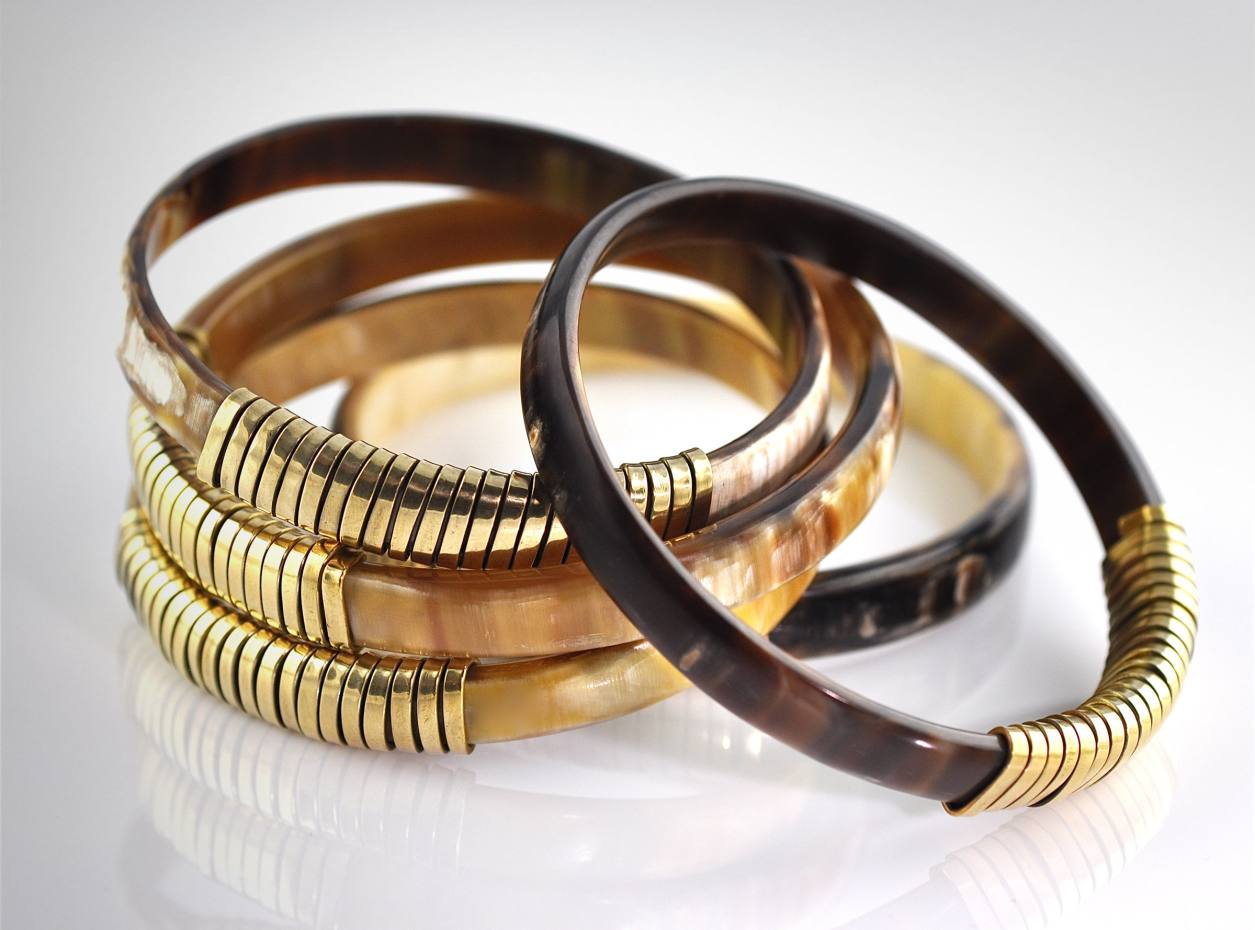 If we look deep down and explore the African history, it cannot go unnoticed that the people of Africa believed in natural forces a lot. Not only them but every primitive man did. Much of their handicrafts, paintings, patterns depict what they believed and signifies special meanings to what they made or painted.
To simplify this, even more, we need to understand the primitive African man. Nature has been a strong attraction and anything that is unexplained or couldn't be rationalized was named as God by the primitive man. Some of these objects or forces were feared while some were considered lucky and blessing to mankind. Such omens good or bad were worshiped by people belonging to a community or separate cults. The cults were negative people mostly so what they wore or hand crafted were more empowered by their belief in the black magic. This is what makes it unique, that everything worn, carved or used by had special significance to the practices that they believed and performed with.
Jewelry making in Africa is as old as the history of mankind first carving materials to wear or play with. Jewelry Artisans in Africa is inspired by their rich and significantly immense history where each piece or symbols signify good luck or bad luck. For example, Owl patterns are considered a lucky omen in Africa and people especially buy hand crafted Owl patterned earrings, bracelets and other pieces of jewelry especially brought from Africa itself. The material used is a center of attraction too today. Neck pieces made from elongated stones of different colors is in high demand today. Not only this wood jewelry, beads, fabric covered bangles are loved so much today and are a hip in fashion.
African Jewelry Inspiration
African jewelry is greatly inspired by animals, birds, water bodies and their folk dances and practices a lot. This special hand crafted patterns is what make African Jewelry and fashion stand out and is now in major demand. The problem stands that if you are looking for authentic African jewelry, it may be difficult to get hold of. Only the materials available in Africa are worth spending money on. They use different color dyeing techniques to make their jewelry permanent and color resistant for longevity of their jewelry pieces. There are online stores where you can buy authentic jewelry only made in Africa. They have not only jewelry items but decorative items for home décor and other hand crafted items as well.
If you are interested in gifting someone more than just a piece, then look for African artisans who craft brilliant handmade jewelry and other items. You can surely find something made from the heart as each piece is hand crafted, it will add more meaning to what you are buying or gifting someone. Sometimes all we are looking for is that something special that would ignite the hearts of our loved ones with emotions unexplained. When we give something with love and it holds a special meaning from how it made and what it holds, make people overwhelmed with beautiful feelings inside.
African jewelry is a mark of wonderful hand crafted items that will leave one stunned and mesmerized. Jewelry made from glass, small beads and color combinations of red, orange, blue, yellow and green is so wonderful that if you are someone who likes to take things up a notch a little, these pieces will surely impress you. So from anything to everything whether it's a piece of bangle, necklace, studs, earrings, anklets, rings etc. you will be completely stunned by the art shown on them.
There are places which provide exported African jewelry on reasonable prices and each piece is tested and monitored before putting it out for sale. So you will buy exactly what you see without a doubt.